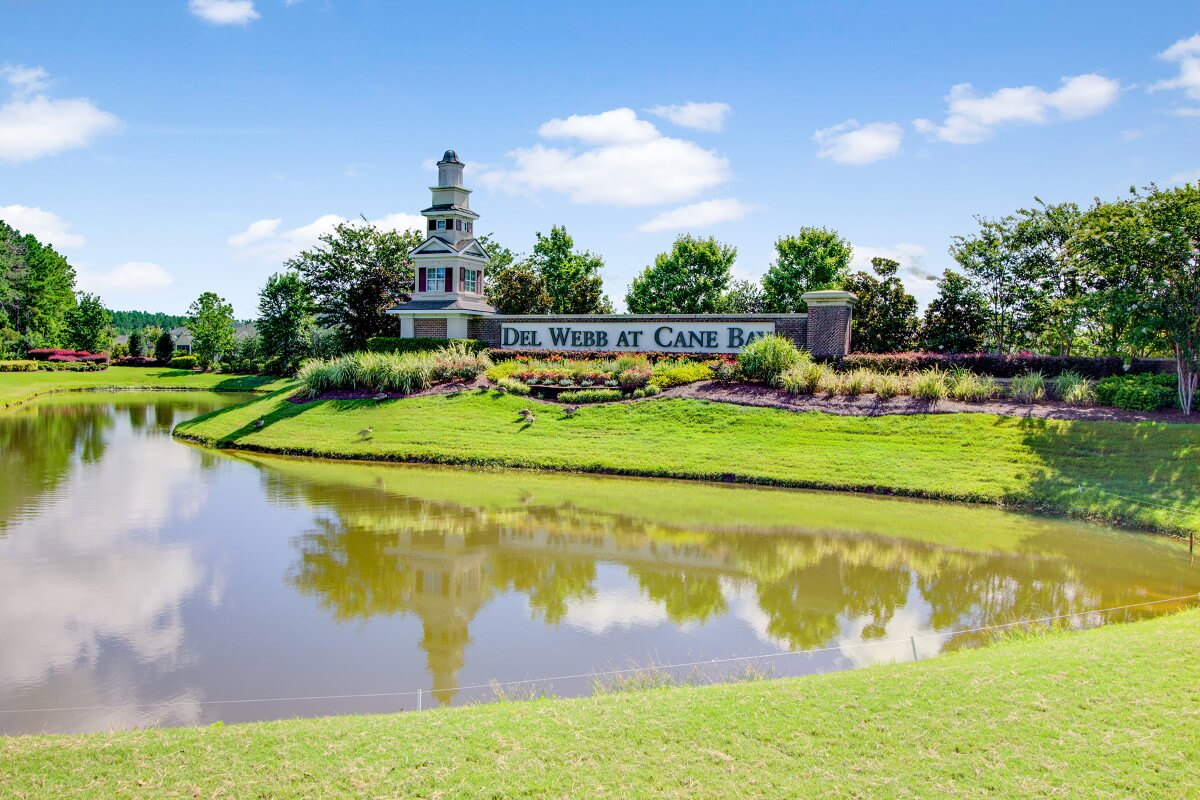 05 Feb

Cane Bay – The Perfect Retirement Community
Why Cane Bay Plantation is the Perfect Retirement Community
Cane Bay Plantation has it all. A respected, well-established, growing community, ideally located in Berkeley County, fifteen minutes from Summerville and just half an hour from the Charleston Peninsula, you will also find award winning schools, restaurants, retail establishments and medical clinics within easy reach, including Cane Bay Primary Care and Cane Bay Family Dentistry, in addition to churches including The Church at Cane Bay, and a fifty-four thousand square foot YMCA center. Throw in beautiful, scenic hiking trails and you have the perfect place to spend your golden years.
Take In the Sights
Residents will be able to hike along miles of beautiful, interconnected trails, some of which will go past 300 acres of scenic lakes, plus a planned 8-mile waterway ideal for kayaking, canoeing or waterboarding. Roadways will be carefully built on overpasses, assuring that traffic will not be a bother.
Community Living at its Finest
Neighborhood living is at the heart of this plantation, where everyone is welcome, from families with young children all the way up to retirees in their golden years. Each community offers a different feel and a different lifestyle, so you can rest assured there is a community for you. There are a variety of floor plans for every heart and sizes for every budget. Some homes even include their own waterfronts.
There are a half-dozen different communities within Cane Bay Plantation, even apartment living in The Hudson, featuring a huge swimming pool and nature trails. Each apartment is pet friendly and features hardwood floors.
And That's Not All
Within easy reach of Cane Bay you will find restaurants and retail establishments at a nearby mall. These include a Publix store, banks, and a nail salon. Better yet, it is near an enormous, recently completed fifty-four thousand square foot Cane Bay Family YMCA center. This includes the Berkeley County Library, sitting on sixty-eight acres of land, the jewel of the community. This place is a must-visit for all, where residents will find various activities and spend time with others.
Cane Bay also features advanced high speed internet powered by fiber optic cables from Velocity Fiber. This allows you to stay in touch with family and friends.
Contact Us Today
When success is measured by the depth of customer satisfaction, everything changes. That is the belief at the Martin Freeman Group. Martin Freeman may not be the largest real estate firm in South Carolina, but it goes above and beyond for its clients. Martin Freeman Group reflects the passion of the two women who founded the company, Lindsey Martin and Britt Freeman. They are the first agents to sell properties in the Cane Bay community. With Martin Freeman Group, real estate isn't a business, it's a means of helping people achieve their dreams.
Call them today to get the conversation started.