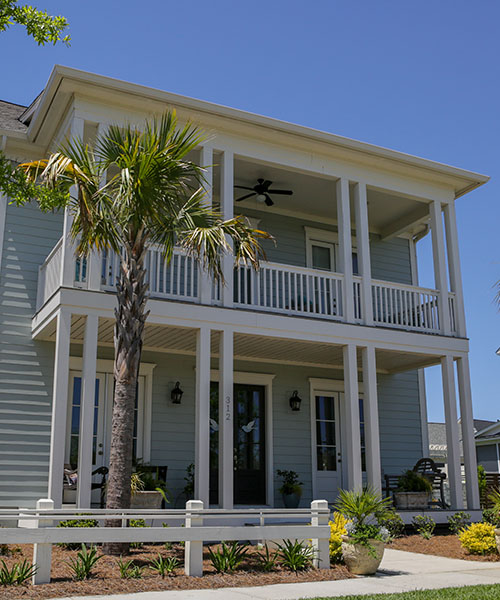 Can a place be both well off the beaten path, but still right in the heart of it all?
Nexton, Summerville's vibrant, connected new community, has answered with a resounding YES! Nexton is right there…at the intersection of I-26 and 17A, in Charleston's most energetic growth corridor. Yet, Nexton offers its residents a remarkably laid-back lifestyle guaranteed to draw the envy of those not fortunate enough to live there. Incredibly, almost half of the community is dedicated to parks, green space, and inviting trails. Yet, the community is equally tech-friendly.
Nexton invites you to "find your home." From townhomes to single-family residences, Nexton offers what you want at a price tag that is making people run, not walk from so many other parts of the region. Need to see for yourself? No problem. Nexton's esteemed builders have more than a dozen fully furnished model homes for you to explore and enjoy. Don't have the time to build? No problem. Each builder offers inventory homes available for quicker move-in.
"Nexton is designed to live like a town." That pretty much sums it up. From enjoying the rugged trails and paved paths to taking in a concert in Brown Family Park, from a gourmet dinner to a latte at Starbucks, from delighting in the Tall Gee Woods to porch-to-porch conversations, it's all about enjoying your time there. The amenities are plentiful and include a 25-meter swimming pool and a kid's interactive splash pad. Its covered pavilion offers endless possibilities and its lawn area is perfect for a picnic, corn hole game, and whatever else works.
Could Nexton be any better located? Likely not. With its own exit off I-26 and direct access on Main Street Summerville, you can literally get anywhere with virtually no effort. Downtown Summerville is 'just down the road' and everything else metro Charleston offers is well within reach. Especially employment. And fun. And shopping. And beaches. You get the idea.
Nexton has earned all the positive reviews it is garnering. After all, a new community that feels timeless is an anomaly. Fortunately, it actually exists and welcomes those who can recognize and appreciate that fact.
Nexton Square
Nexton Square, the community's new dining and shopping haven, offers over 50 storefronts and includes Charleston favorites like the legendary Halls Chophouse and Taco Boy. Medical and dental offices as well as fitness and yoga studios also dot its landscape. Take a golf cart ride to your favorite restaurant or spend a night on the event's lawn enjoying live music. This is truly the place to be!