Meet Our Team
When success is measured only by the depth of customer satisfaction, everything changes. That explains why The Martin Freeman Group, although not among the region's largest real estate teams, is unquestionably among the best.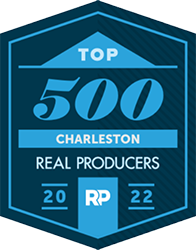 The Martin Freeman Group directly reflects the personalities and passion of the two dynamic women who created the region's most people-focused real estate team.
We are honored to have recently been featured in Charleston Real Producers Magazine.
Learn More
We love helping people achieve their dreams.
That's why we listen intently, research ferociously
and over-deliver consistently.
A Pleasure To Work With
We were impressed with them throughout the entire selling process of our home. They were very responsive every step of the way with providing beautiful marketing materials, to providing prompt feedback after showings to coordinating all of the steps in closing. We really appreciated their full support and professionalism throughout the process and would highly recommend them and their team at the Martin Freeman Group…a pleasure to work with!
Extremely Fortunate
The Martin Freeman Group assisted my wife and I in the purchase of our home in the Del Webb Cane Bay community. We feel extremely fortunate to have had them as our advocate. EVERY individual was so very very knowledgeable and responsive during our interactions. Britt, Lindsey and Ashley continuously exceeded our expectations with their knowledge, follow-up and suggestive commentary. We truly felt their attention, and their representation of our needs and well-being. We were so very very pleased with the knowledge, responsiveness and friendliness of The Martin Freeman Group​​; and HIGHLY HIGHLY recommend them for your real estate needs.
Above And Beyond
They are the most knowledgeable, patient and understanding agents we've encountered. They always explained the 'why' and went above and beyond to ensure that their clients are fully informed and comfortable at every step of the way. Their involvement was key to the success of our experience and they always made us feel like we were there one and only clients. Thank you!! We couldn't be happier!!